Another 5-Star Performance from Bailey of Bristol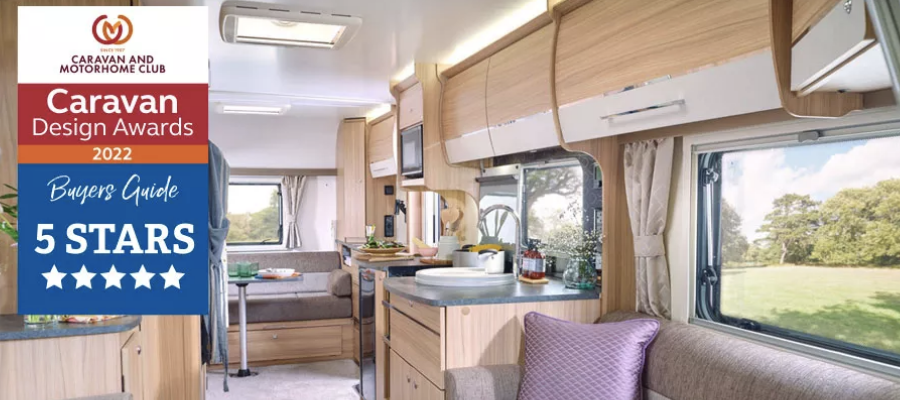 The good news continues to come thick and fast for Bailey of Bristol! A remarkable 7 out of 8 Bailey entries recently received the top 5-star rating at the Caravan and Motorhome Club Caravan Design Awards Buyers Guide 2022.
Amongst the seven five-star models was the brand-new Pegasus Grande SE Ancona. Also included were four models from the recently introduced Unicorn Series 5 range – those were the Seville, Madrid, Cabrera and Pamplona models.
The eighth entry, the Alicanto Grande Porto, only just missed out on a 5-star rating, but still received a very impressive 4.5 stars.
Here's a full list of the award recognition received by Bailey Caravan models in the Buyers Guide…
Discovery D4-2 – 5 stars for Any Caravan 750kg to 1150kg

Pegasus Grande SE Ancona – 5 stars for Up to 6-Berth Caravans

Pegasus Grande SE Turin – 5 stars for Large Family Caravans

Unicorn Seville – 5 stars for Any 2-Berth Caravans

Unicorn Madrid – 5 stars for Family Caravans

Unicorn Cabrera – 5 stars for Up to 4-Berth Caravans

Unicorn Pamplona – 5 stars for Any Caravan with Dedicated Beds

Alicanto Grande Porto – 4.5 stars for Any Caravan 8ft or More Wide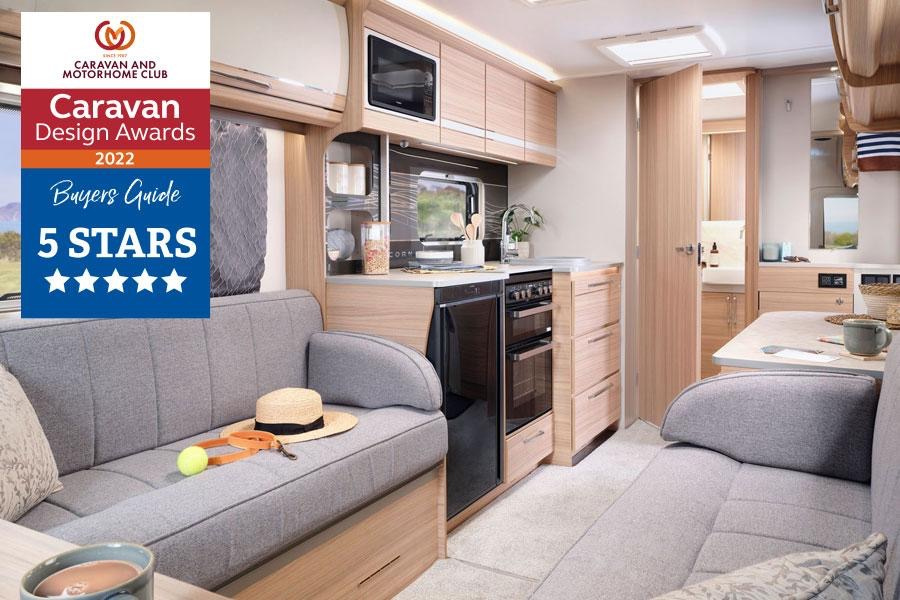 Speaking about the 5-star awards, Bailey of Bristol Managing Director Nick Howard said: "Given the level of rigour involved in the judging of this particular competition, it is particularly pleasing that our vehicles have performed so well, with seven out of eight securing the maximum 5-star rating.
"The fact that many of our new 2022 season models found favour with the experts is testimony to the amount of work that has gone into strengthening our Caravan portfolio as a whole over the past 12 months."
Campbells Caravans is proud to be a main seller of Bailey Caravans and Motorhomes.
To view the Bailey Caravans we stock, including the Grande SE Ancona and Unicorn V Pamplona, please visit our website page.
If it's a Motorhome you're looking for, please check out our Bailey Motorhome stock.